NOW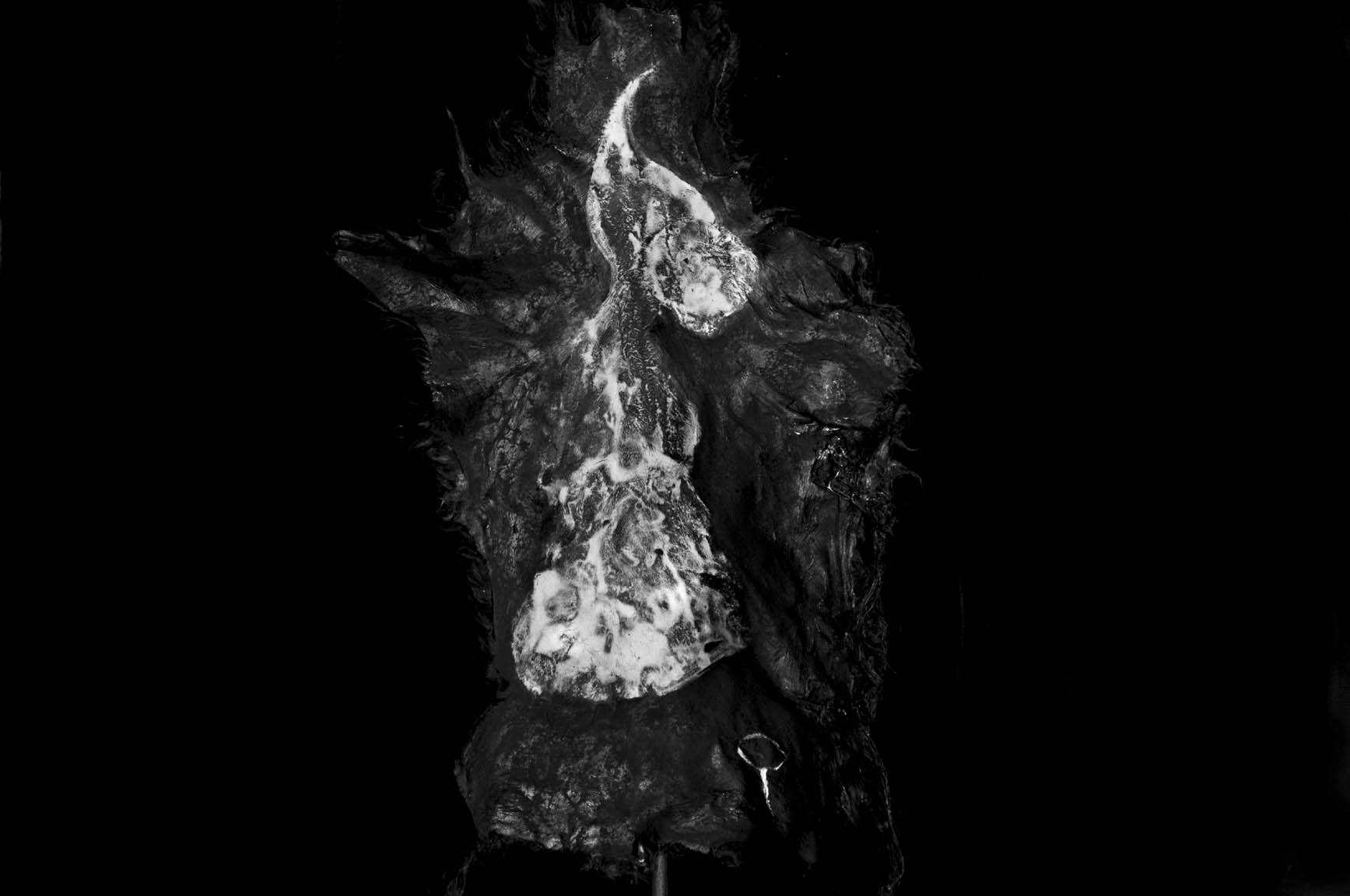 I participate with three pieces (1990, 2014, 2020) in an exhibition that Benjamin Bianciotto is curating for Casino Luxembourg.
POLYPHONIC SATAN connects a series of camera-less photographs that fix the volatile movements of burning petrol on photosensitive paper, to a video of volcanic ashfall infiltrating glacial ice, and a painting made with obsidian powder on goatskin. Alchemical principles of dissolution and coagulation interact and combine into a demonic multiplicity that undermines the illusions of a divine and stable order of life.
The exhibition L'HOMME GRIS deals with non-archetypal visions of the Devil, the way in which he slips away, changes, infiltrates, and becomes all the more dangerous, powerful, or liberating. The show will evoke questions of internalization of evil in humans, anonymity, strategic concealment, the banality of crime, the underground, the mask, the visible/invisible, the mass, hidden or extinct flamboyance, etc. – thus crossing philosophical, economic, political, aesthetic, and moral poles.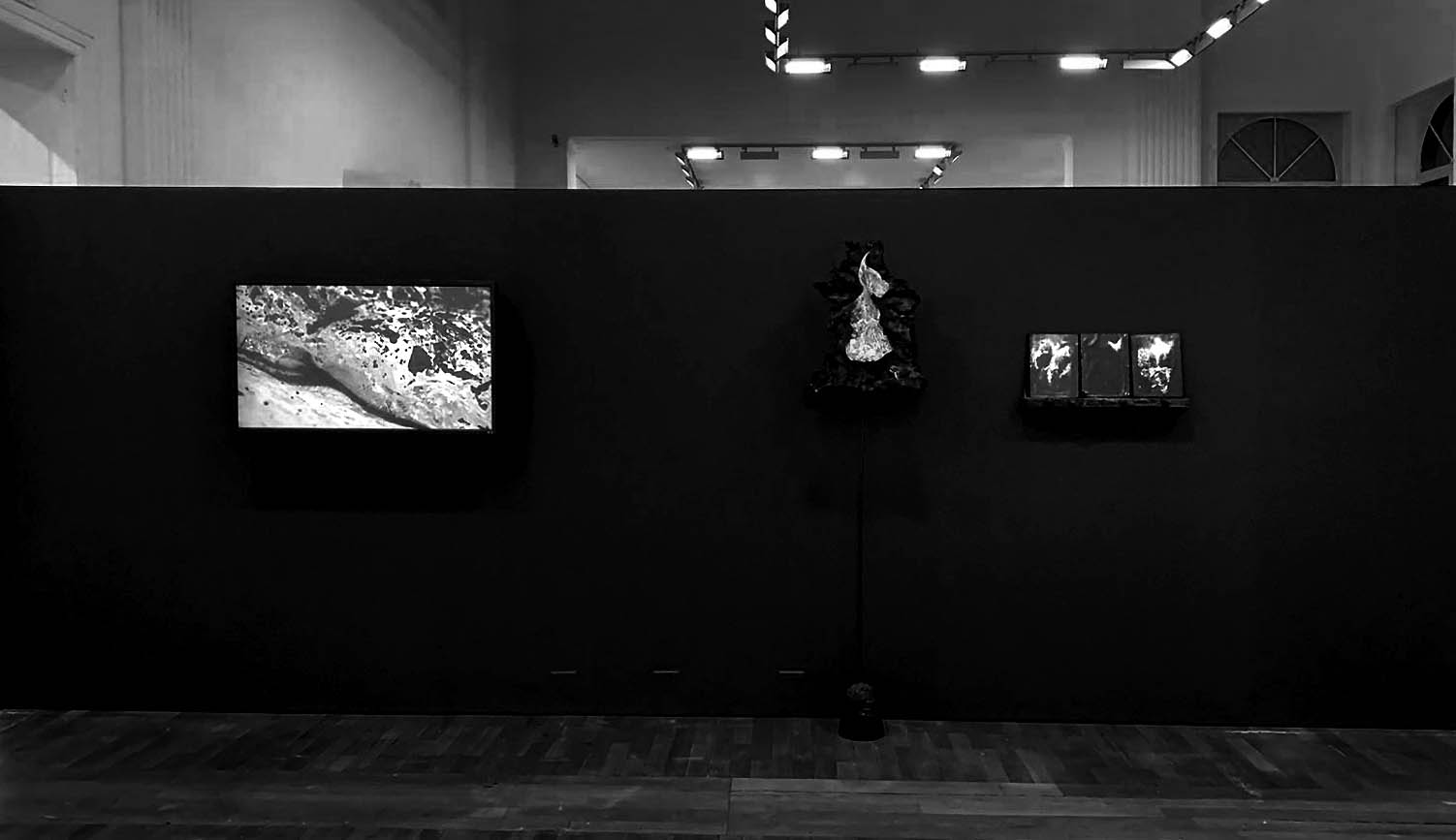 14.11.2020 — 31.1.2021
Casino Luxembourg – Forum d'art contemporain
L'exposition L'homme gris interroge les représentations non archétypales du Diable dans l'art contemporain. Bien loin de disparaître, sa figure a simplement muté, démontrant de nouveau la fascinante faculté d'adaptation qui lui a permis de traverser l'histoire de l'art – et des hommes –, sans faiblir. Alors que la manière dont la figure du Diable s'éclipse, se transforme, s'infiltre lui permet de revendiquer une position d'autant plus dangereuse, puissante ou libératrice, elle offre aux artistes deux voies possibles à explorer. Leur choix oscille ainsi entre
la coquille vide, le costume à endosser, l'image pure, et une insaisissable et constante métamorphose. Cette stimulante alternative évoque, voire invoque, les dissimulations réflexives ou le recours à l'anonymat comme armes stratégiques ; révèle l'intériorisation maléfique en l'homme et son insoutenable banalité ; questionne la frontière du visible et de l'invisible, du déguisement et de la masse; aspire à raviver une ténébreuse flamboyance. La diagonale de la création traverse dès lors des pôles philosophiques, économiques, politiques, esthétiques ou moraux.
ARTISTS: ALEX BAG, DARJA BAJAGIC, CHRISTINE BORLAND, GAST BOUSCHET, CHRISTOPH BÜCHEL, SARAH CHARLESWORTH, JAN FABRE, IRENA HAIDUK, JOHN UHRO KEMP, RAGNAR KJARTANSSON, JULIEN LANGENDORFF, ELODIE LESOURD, TONY OURSLER, ANDRES SERRANO, SINDRE FOSS SKANCKE, DAVID TIBET, IRIS VAN DONGEN, GISÈLE VIENNE, MARNIE WEBER, JÉRÔME ZONDER
CURATOR: BENJAMIN BIANCIOTTO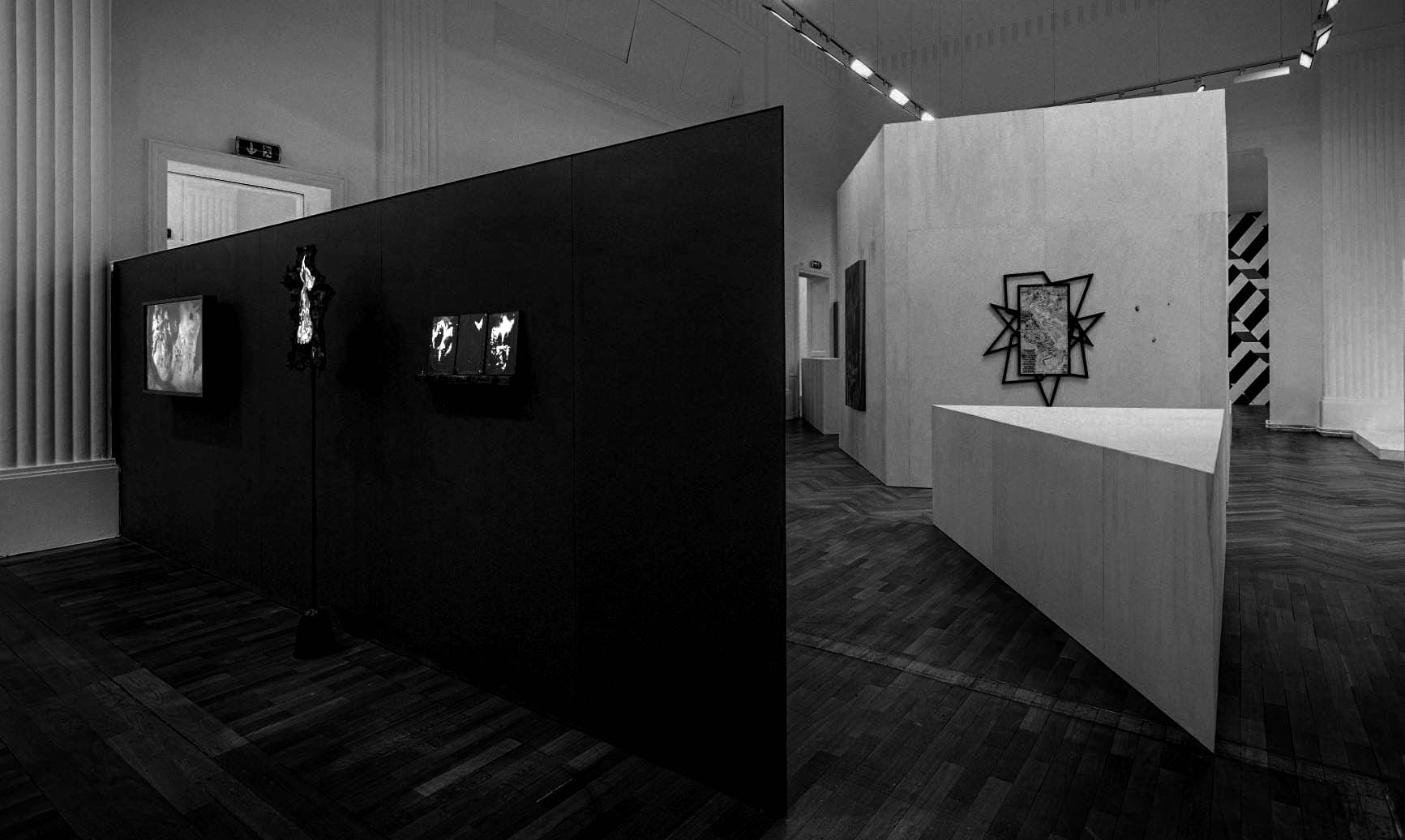 https://www.casino-luxembourg.lu/en/Exhibitions/L-Homme-gris