SORCERY, POLITICS, AND THE ECSTASY OF DUST.
The question is how to use sorcery as a political strategy in a time of irreversible planetary change. An important step in this direction would be to advance a kind of sinister animism that focuses on materiality rather than the obsessive search for happiness that dominates modern society. Unlike what is commonly called Western esotericism, which is characterised by the will to personal well-being, sorcery is painful and is usually imposed on us by external forces that take possession of our bodies and minds. Only by internalising the strangeness that invades us and creating a new political imaginary that erases the boundaries between animal, plant and mineral can we sustain hope for revolution. We need a sorcerous practice that opens us up to the harsh intensity of upheaval.
– Gast Bouschet, excerpted from Anarch, to be published this winter by Scarlet Imprint.
You can watch the last interview I gave here
ON CINEMATIC SORCERY AND PSYCHOGEOLOGICAL CONFLICTS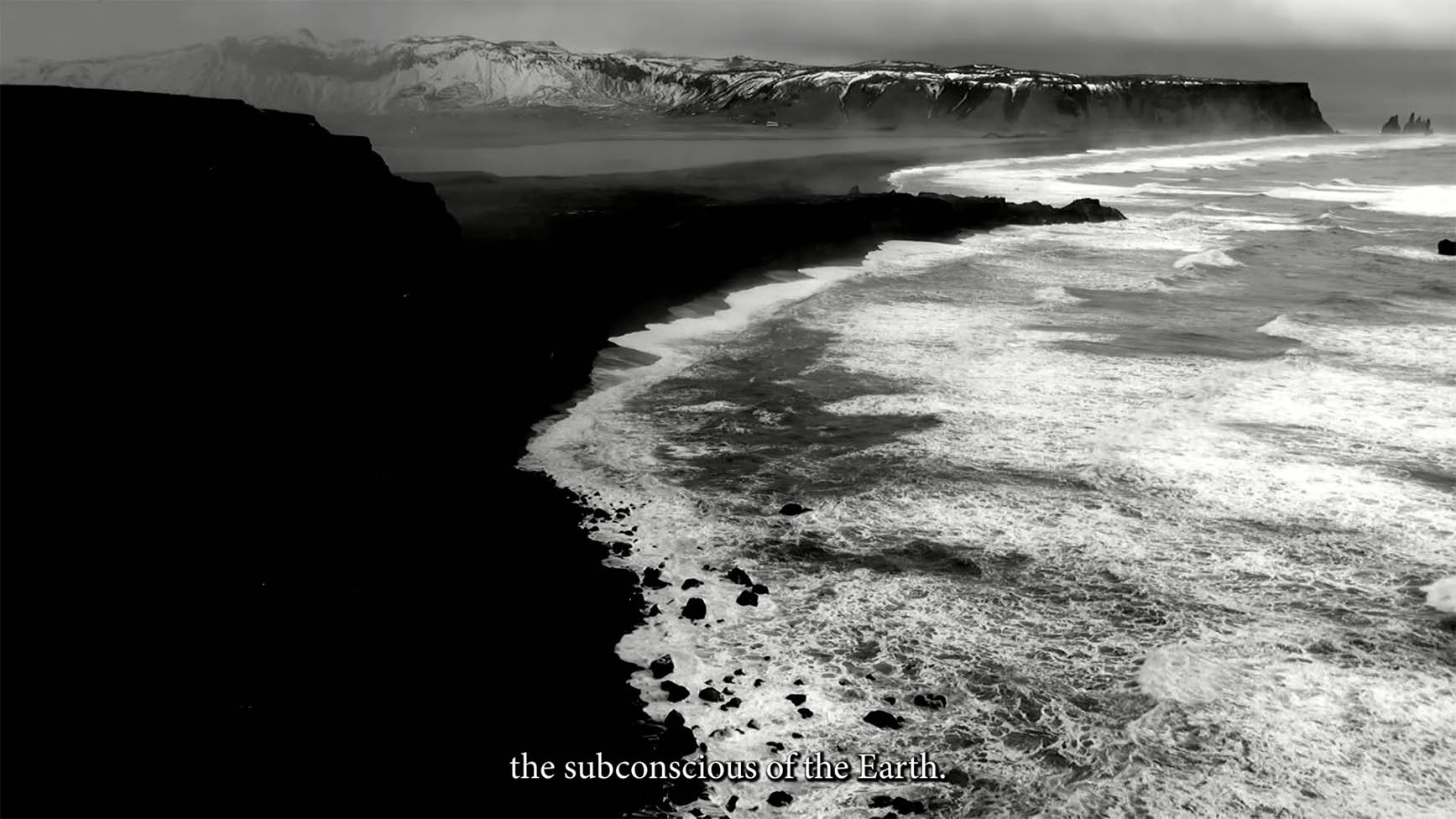 Vanessa Sinclair and Carl Abrahamsson have invited me to give a lecture at a conference to be held at Husets Biograf in Copenhagen, Denmark, from 14-16 October 2022. As I cannot travel, I will participate via video recording.
My talk is entitled: "On Cinematic Sorcery and Psychogeological Conflicts".
I illustrate it with the help of images from two video installations I created with my partner Nadine Hilbert and with the help of musicians Stephen O'Malley, Kevin Muhlen and Angelo Mangini as well as dancer and writer Alkistis Dimech.
On the first two evenings there will be film-only screenings where I will present a video entitled "Satanic Earth". This is a fifteen-minute variation of the material that formed the basis of our exhibition Metamorphic Earth and has never been shown in this form before. The music for the video is by Stephen O'Malley.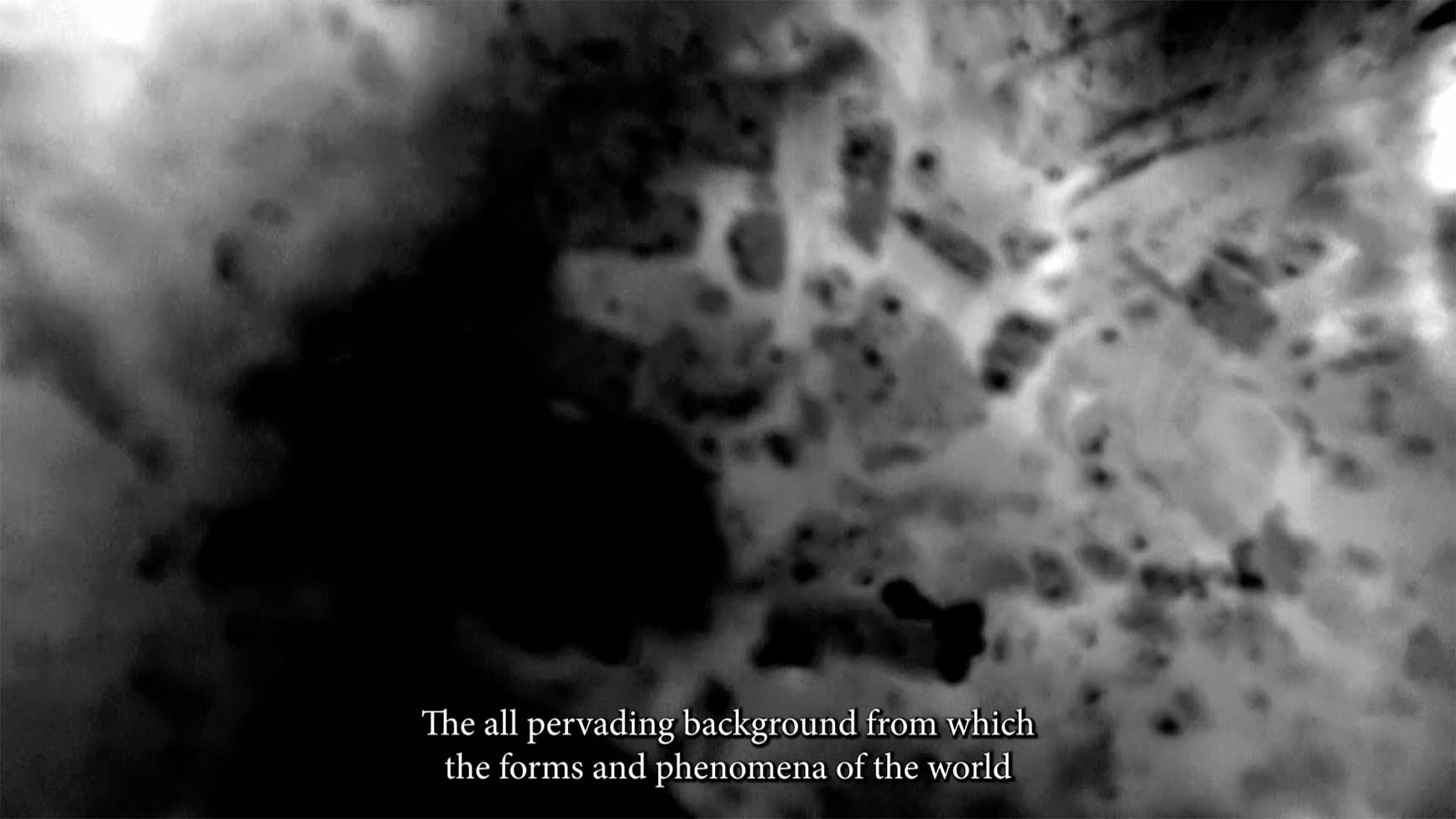 VISIONARY MEDIUM: Psychoanalysis and the Magic of Cinema
The Psychoanalysis, Art & the Occult series of events, curated by Dr. Vanessa Sinclair and Carl Abrahamsson, is dedicated to exploring the intersections and integration of psychoanalytic theory, the creative arts, occult practices and folk magic traditions. By inviting psychoanalysts, philosophers, artists, writers, filmmakers and magical practitioners from a variety of theoretical orientations and worldviews to discuss their work, personal experiences and areas of interest with one another, dialogue is opened up between practitioners in fields of study that traditionally rarely engage with one another, though often operate in similar and complementary ways.
visionary-medium-psychoanalysis-and-the-magic-of-cinema-copenhagen-2022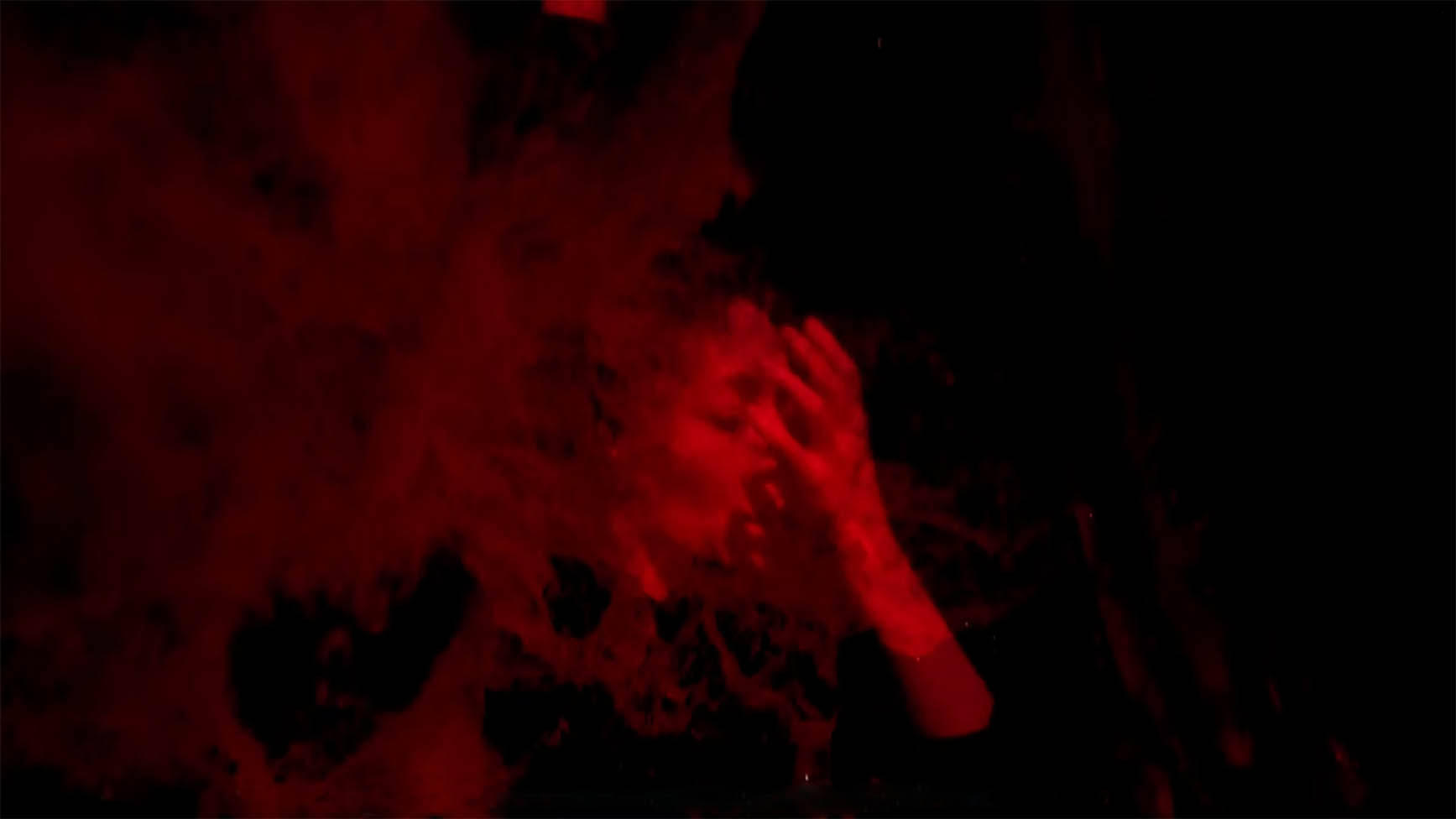 Gast Bouschet
With Alkistis Dimech
Music by Kevin Muhlen and Angelo Mangini
PHOSPHORUS
2017-2022
I will participate with a three-channel video installation in an exhibition titled "La beauté du diable", co-curated by Benjamin Bianciotto and Sylvie Zavatta for the Frac Franche-Comté in Besançon, France, from 15 October to 12 March 2023.
"Following on from the exhibition L'homme gris at Casino Luxembourg, La Beauté du Diable examines the presence of Satan in contemporary art from the point of view of its representation and its metamorphoses. Beyond the representations that explicitly refer to the devil or his symbolism, the exhibition questions the aestheticisation of evil through works that perform a transmutation of the "repulsive" into aesthetic pleasure. Ambivalent, polysemic and cathartic, the exhibition highlights the oxymoron already contained in the title and embraces and defends this fascination with Faustian exhalations".
PHOSPHORUS focuses on the work I have done with the dancer and writer Alkistis Dimech.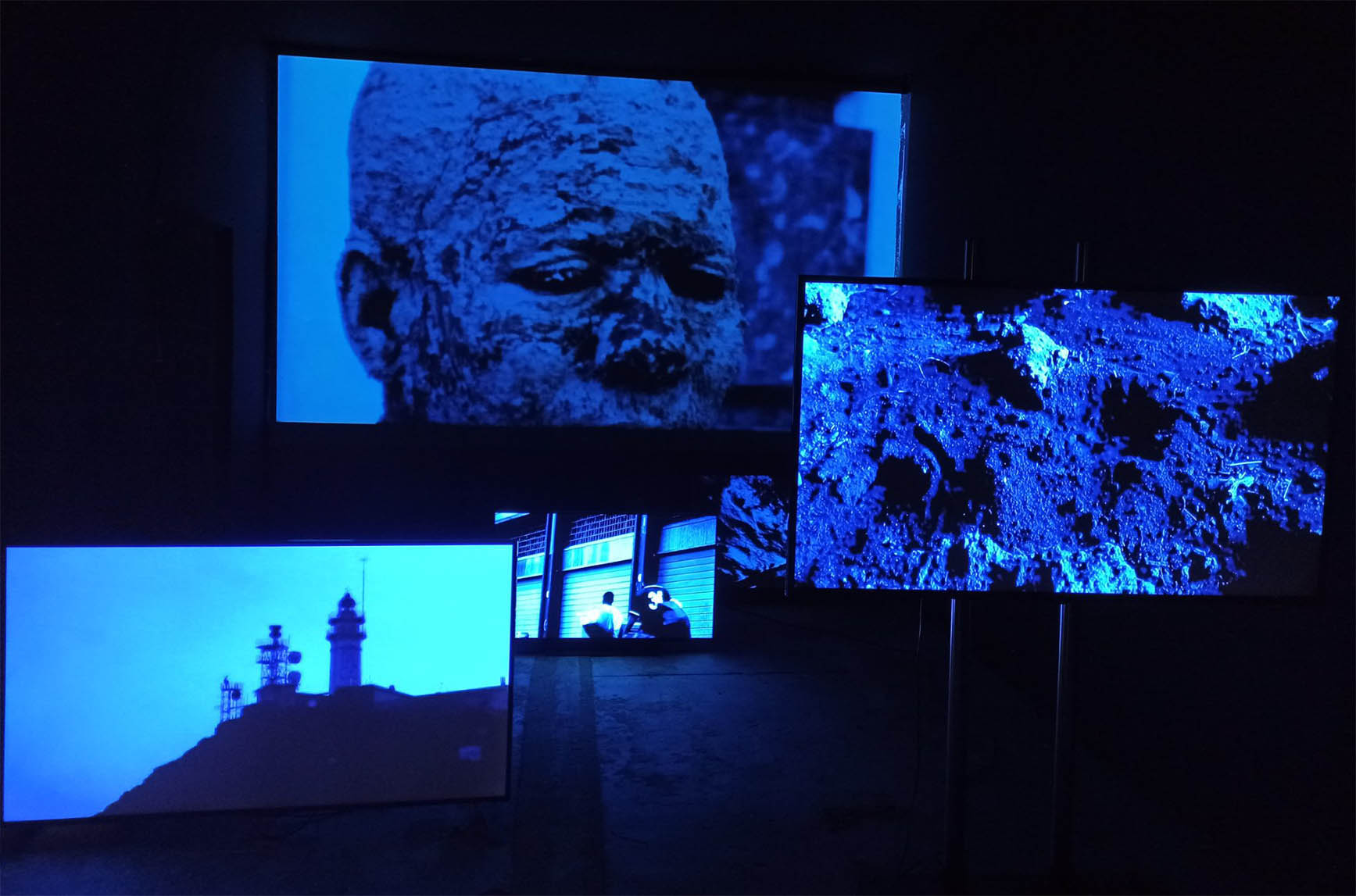 COLLISION ZONE at ICS in Gdańsk, Poland. July 2022.
Our five-channel video installation is part of the exhibition ASSOCIATIONS – AS IF, AS IF…., curated by Dorota Grubba Thiede and Marek Rogulski.
The English translation does not do justice to the original Polish text but it gives you an idea of what the curators have to say about our work.
"Gast Bouschet & Nadine Hilbert are among the most significant contemporary video artists and philosophers currently active in the international art discourse. They combine the pursuit of pictorial perfection with a penetrating thinking based on a keen eye for world history, revealing the connections and collisions of vital as well as destructive forces. Their art leads the viewer to a deeper understanding of contemporary yet ancient events, of "social metabolism", and of individual and civilisational transformations. In Collision Zone (2009), Bouschet and Hilbert juxtapose the introverted portrait of a human being with the struggle for survival of a worm that escapes from a cave and jumps into the deep sea. They had previously presented the work both at the Venice Biennale and in Poland in a prefigurative, problematic exhibition "Hostipitality – Welcoming Strangers" in 2010 at the Museum of Art in Łódź, whose curators: Jarosław Lubiak and Kamil Kuskowski, referred to Jacques Derrida's famous lecture "Hostipitality", given in Istanbul in May 1976.
An integral part of Collison Zone are the soundscapes by Yannick Franck & Xavier Dubois.
Bouschet & Hilbert have described the "Mediterranean border zone" as a "carefully guarded barrier against the influx of unwanted immigrants from Africa". The context seems to refer to Giorgio Agamben's problematic of homo sacer, which designs a sacred man and at the same time a man of worms who stands outside the laws. Gast Bouschet pointed out in 2022: "When we presented Collision Zone in the Luxembourg Pavilion at the 53rd Venice Biennale, many found the walk through the noisy black rooms disturbing. Our work reflects the dark side of European identity, the typical suspicious look at intruders, the spectre of fear that haunts the minds of those who hold the treasure. Collision Zone did not make it easy for visitors to the Biennale to relate to themselves. We often find it difficult to come to terms with what does not conform to our values and norms. It's important to reclaim controversy".
ASSOCIATIONS – AS IF, AS IF….
EXHIBITION OPENING: FRIDAY, 15 JULY 2022
VENUE: INSTITUTE OF CYBERNETICS OF ART AND GALLERY SPIŻ 7
IN GDANSK OSOWA, KOMANDORSKA STREET 26, BUILDING A
Curator, concept: Dr. Marek Rogulski
Curatorial collaboration: Dr Dorota Grubba-Thiede, Dr Krzysztof Jurecki
Collaboration/partnerships: ASP Gdańsk, CCA Łaźnia, Academy of Humanities and Sciences in Łódź / University of Łódź
-Academy of Humanities and Economics in Łódź / AHE Łódź,
Patronage: Centre for Contemporary Art "Łaźnia", Polish Institute of World Art Studies, "Sztuka i Krytyka".
The exhibition was co-financed by the City of Gdańsk